SmartAP Ground Control Station
Powerful and Intuitive Software for Managing your Drone Operations
---
CONFIGURE
Integrated configurator allows you to easily configure SmartAP-Clogworks parameters for you aircraft. Various settings provide extremely flexible configuration to meet all your requirements.
PLAN
Creating the flight plan has never been easier - simply click, drag & drop to place the waypoints and adjust various mission parameters. The intuitive and powerful planning interface allows you to generate complex missions with little effort.
FLY
Monitor various flight parameters of the system and adjust the plan during the mission. In case something is not right SmartAP GCS will automatically notify you and suggest the available actions. Real-time video feed is integrated right in the app.
ANALYSE
All flights data is stored in GCS and can be easily accessed for mission replay and parameters analisys. Payload data acquisition can be tightly integrated with the flight data. This leaves you free to concentrate on the mission objective - not just the flight!
---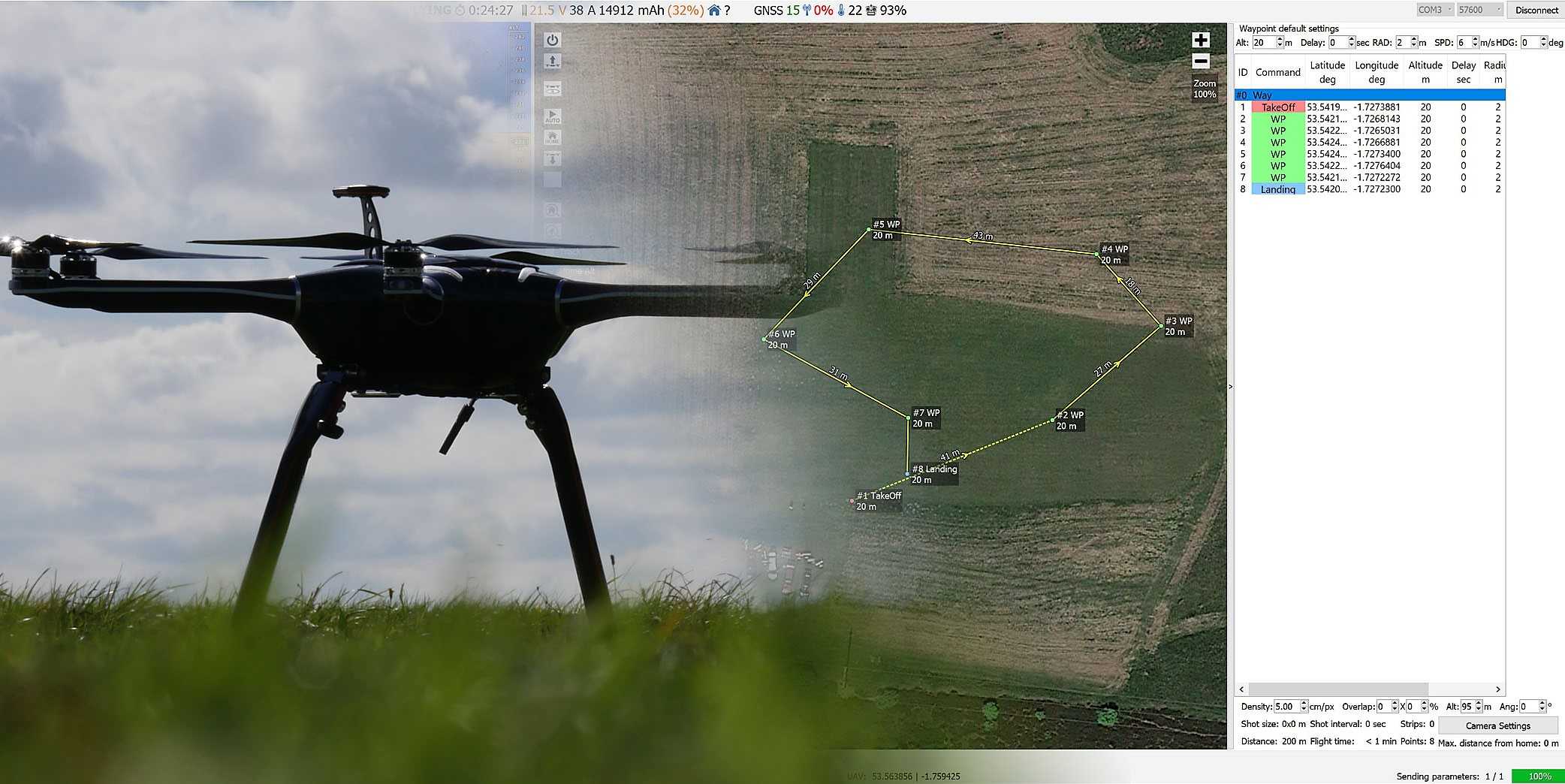 SmartAP GCS features an integrated powerful mission planner that can be used to program flight missions prior or even during flight. With its intuitive user interface it is possible to compose complicated mission in minutes. The comprehensive suite of tools include waypoints mission mode, region mission mode, auto take-off, auto landing, mission generation based on camera parameters, dynamic flight-path adjustment, various map providers, map caching for offline use, automatic altitude calculation and integrated live feed window to name but a few.
---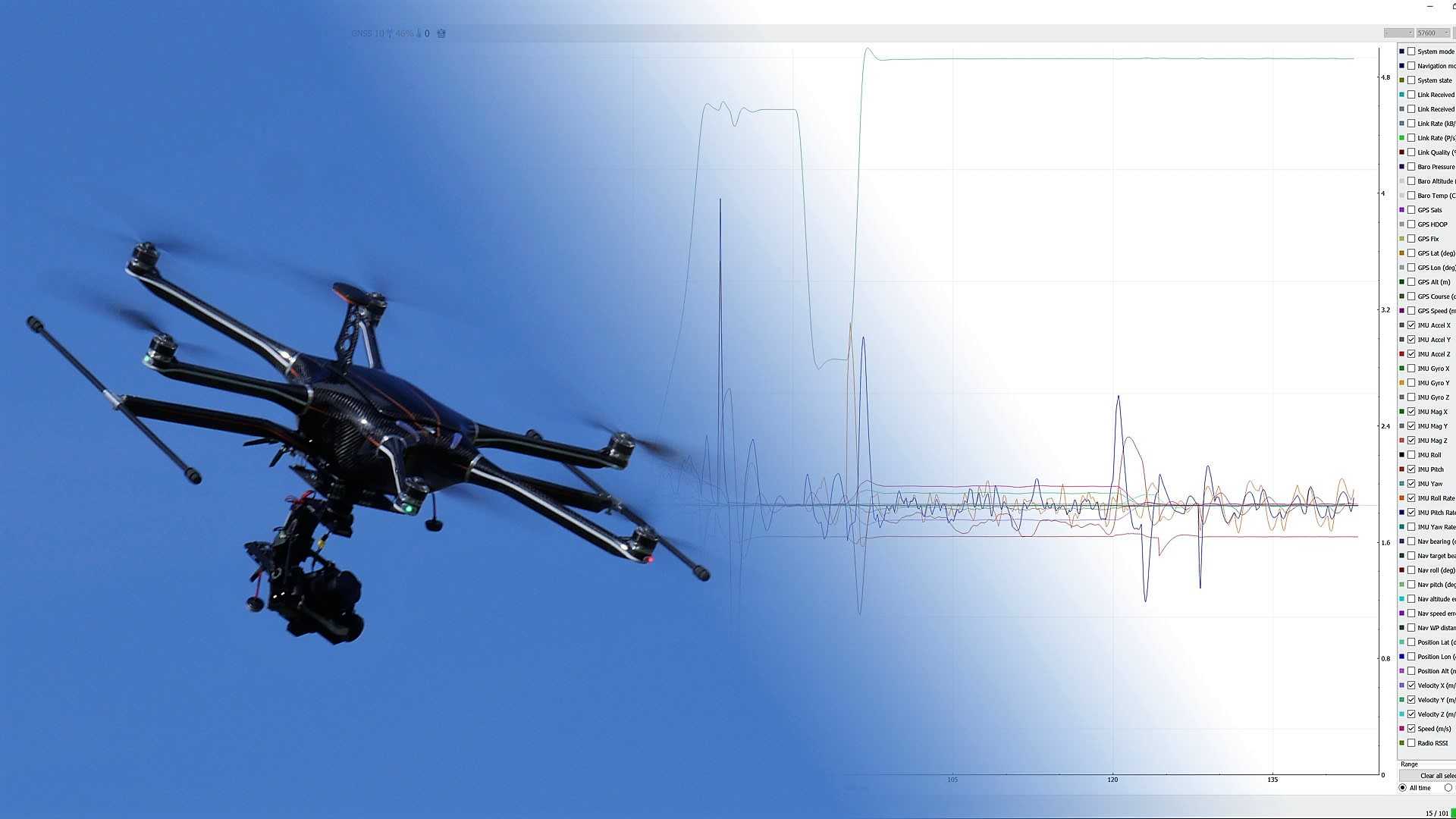 SmartAP GCS software features a real-time data logger and a suite of tools for analysis of live, or post flight, data and telemetry recorded during flight. You can access your entire flight's history through the data-logger tab. More than 200 unique parameters are being logged during missions and can be replayed and visualised on the plot window within GCS.
---
---